5 Reasons Why Blogging is Important For Your Business?
DISCLOSURE: THIS POST MAY CONTAIN AFFILIATE LINKS, MEANING I GET A COMMISSION IF YOU DECIDE TO MAKE A PURCHASE THROUGH MY LINKS, AT NO COST TO YOU!
In the age of social media marketing, there are some individuals who are perplexed as to the significance of blogging. Blogging should be an essential part of any online content marketing plan, regardless of the size of your organization.
Whether you operate on a local or global scale, blogging can prove to be helpful for your business. In this article, we will have a look at these 5 reasons that make blogging so essential.
Advantages of maintaining a blog
Maintaining a blog can be profitable for you both in terms of money, and recognition. By spending a little time on how to start a blog and make money, you can achieve success. Some of the advantages of blogging are as follows:
Increase the number of visitors to your website
Blogging is crucial for a number of reasons. Perhaps the most significant is the fact that it enables you to produce material that is relevant to the audience. Utilize this as a marketing approach to direct traffic to your website so you may see an increase in visitors.
Create a foundation for all of your social media platforms using the blog that you already have on your website. It's possible that your company may be visible on social media platforms such as Facebook, Twitter, Pinterest, or LinkedIn.
Share links to the articles you've written on your blog to your social networking sites, along with any related images. Offer an incentive for the people who follow you on social media to visit your website.
In addition, you should explicitly put inbound links inside the content of your blog. It will help to lead visitors to certain landing pages on your website.
Improve both your SEO and your SERP:
Blogs are a great way to improve your SEO. Having regularly updated content is still essential if you want to outrank your rivals on the SERPs.
Include relevant keywords in the content you write. Make a list of the subjects, categories, and keyword combinations that you want people to associate your company with. When you are composing your entries, be sure to use these terms and similar expressions.
Blogging consistently about your company, industry, product, or lifestyle choices of your customers will, of course, organically raise your search keywords. This is true regardless of whether you actively seek these terms or not.
Being considerate about the language you choose can only serve to improve outcomes. Google and other search engines rely heavily on the keywords and subjects that are present on your website. In this way, they locate your site in relation to the terms that are being searched.
Establish your company's name and reputation as an innovator in your sector
If your blog seems to be poorly maintained or unprofessional, it might hurt your online company. On the other hand, if your firm maintains an impressive blog that is regularly updated with high-quality content, it may establish itself as a front-runner in its field.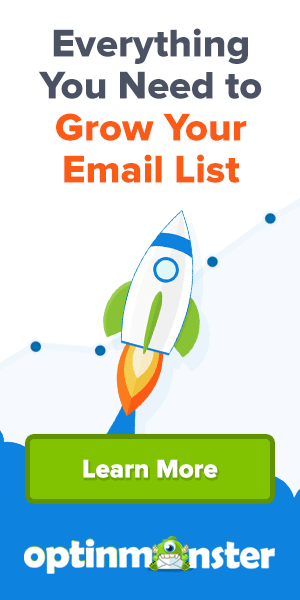 You are marketing your expertise for your company, service, or product when you publish about subjects on your blog. They are relevant to your target audience and demonstrate that you are knowledgeable in those areas.
For instance, if you are a store, you should make blog entries regarding the things that you sell. Your clients will come to recognize you as the knowledgeable source for the things that they are interested in purchasing.
If you are in the business-to-business sector, you should provide clear and well-researched content on your website regarding your service. Become the central point of the activity or the go-to location for your industry.
You are also gaining people's confidence. The more you can demonstrate that you have extensive knowledge in your profession, the more probable it is that your customer will have faith in you to provide them with what they want.
Your consumers stand to get extra benefits from the education that you provide to them. You can earn a handsome amount of money in a minimum time.
Establish stronger ties with your clients
Blogs provide an additional channel via which you may strengthen the relationship you have with your clients. Your customers are able to familiarise themselves with your company or product without having to leave the convenience.
Once again, the best way to earn people's confidence is to act as a source of knowledge. Customers value being educated, and they will be grateful that it is you who is imparting this knowledge to them.
In addition, just like on your other social networks, you should communicate with your customers. You can do so by responding to their comments and questions. Respond to their comments immediately on your website if they have any queries concerning the product.
In contrast to many social networking sites, a blog often remains searchable on its host website for an extended period of time. Your responses on your website's comments section are more permanent than those on Twitter or Facebook. Moreover, your conversations will be visible to other customers as well.
Create material for social media
Your blog entries are fantastic pieces of information, and you should feel free to share them across social media channels. This is an excellent method for luring brand-new consumers and prospective clients who may not be familiar with your company just yet.
If you want to have an active presence on social media but don't want to continually produce fresh material, repurposing the content from your blog is an excellent option for you to consider.
If you use blog postings as part of your plan for social media content marketing, then you'll also be able to increase the number of people who visit your website by directing them to your blog.

How to start a blog and make money?
If you're ready to take the plunge and learn how to establish a blog, let's get started with this guide.
Determine the focus of your blog and its name
To begin, it is time to choose a title and niche for your brand-new blog. The name of your blog is the first thing that people will see. Therefore, it should ideally symbolize the main themes you'll be writing about.
Alternatively, it may be your personal name, the name of your company, a creative combination of words, or something else.
Your blog's niche is the overarching subject category on which you want to concentrate the majority of its material. Examples of such themes include traveling, eating, clothing, lifestyle, technology, or anything else.
Get your blog online
The process of actually making your blog accessible online is the second stage in beginning a blog. A web hosting firm will take care of all of these details for you! Getting your blog published online is the next stage.
In this phase, you will choose the blogging platform and web hosting package that you will use.
Pick out your strategy
You will start by choosing a hosting package for your website after inputting your blog name comes next. Choose the Choice Plus plan because it includes Domain Privacy, which prevents your personal information from being published anywhere online.
Use a free WordPress theme to create the look of your website or blog
It's time to lighten up a little bit now! We have finished the serious business of establishing our blog's foundation and infrastructure. If you've never worked on a blog before, you could have some difficulty with this procedure.
However, I assure you that this will not become too complicated.
Create your first entry for your blog
You don't follow a blog just because it has a pleasing design or because its authors post new entries often. You take the time to read a blog because you are interested in the things it has to say.
Developing compelling material is the key to attracting visitors to your blog. It is the first step toward monetizing your writing efforts.
Advertise your site and attract readers
So, what comes next once you've written your first blog pieces and clicked the publish button? It is time to educate yourself on how to market the information on your site. When you are looking for readers, the first place that should naturally come to mind to look is social media.
Some of the most popular social networks on the internet today include Facebook, Twitter, YouTube, Pinterest, LinkedIn, and Reddit. The perfect platform for you is the one that addresses the needs of your specific target niche.
This is definitely something to keep in mind. It is a waste of time to promote your blog entries across all of the different social media platforms.

Take Away
After going through the advantages, you should now be persuaded that maintaining a blog is essential for effective internet marketing. Find out how to start a blog and make money! If you fill your blog with relevant content, you will increase the traffic to your website and improve search engine optimization.
It establishes you as a leader in your industry, strengthens the relationships you have with your customers, and generates leads. In the long run, you will get profitable results. All of these benefits can be achieved by improving your SEO through blogging.
Thanks for reading this article and if you like this kind of content don't forget to sign up for our weekly posts. You are sure to get some value!
Digee Dads
Free Blogging Ebook